The World's Best Vintage Jewellery: What's New?
Shop Now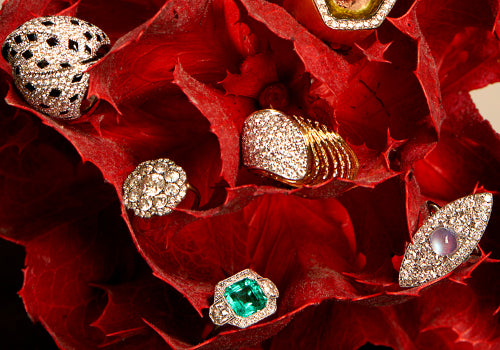 Christmas Gifts for 2022
Our Christmas Edit has fabulous ideas and the perfect jewels for you – in beautiful vintage, fine and fashion jewellery.

Whether you are looking for a delicate Victorian pendant or a Chanel party piece, a quirky charm or a signed jewel by Tiffany & Co, we've got the most beautiful pieces of jewellery for those little – and not so little – parcels under the tree.

And if you need that extra bit of help in finding the perfect gift, why not contact our Personal Shopping experts? It's simple: tell us who the gift is for, your budget (and any preferences), and we'll hunt down some options for you. We take the work and worry out of finding that special gift.

Just think of us as your own, personal Santa's helper.
Personal Shopping