The World's Best Vintage Jewellery: What's New?
Shop Now
Enter the exclusive world of Omnēque's Private Sales and services, including RARITIES, a collection of exceptional antique and 20th-century gems and jewellery.
Omnēque offers a range of services to ensure that our registered Private Sales clients find the perfect gems for them. If you need that little bit of extra help and advice finding a special piece of jewellery for yourself or as a gift, our PERSONAL SHOPPING team is there by your side. Why not think about remodelling an inherited piece that is no longer worn. Think heritage with a modern twist, and ask us about our REMODELLING services. Or choose a gemstone and experiment with a BESPOKE COMMISSION. From SOURCING specific pieces of jewellery (period, brand, designer, style) to BIDDING AT AUCTION, we can help solve problems, answer questions and find what you desire.
At the heart of our Private Sales services is RARITIES – a beautifully curated collection of jewels, presented by Omnēque twice a year, for those with a passion for outstanding craftsmanship and an appreciation of one-of-a-kind jewels. Rarities is Omnēque's answer to Haute Couture. Our registered Rarities clients receive a specially created lookbook to accompany each presentation, with full descriptions, historical details and style notes.

Investment pieces
From the highest-quality gemstones to renowned designer pieces and beautiful work from high jewellery maisons.
RARITIES is a collection of one-of-a-kind masterpieces that bring together the strongest style and spirit of their age, the most refined craftsmanship and rare, beautiful gemstones and pearls.
In tune with today's demand, our focus is on signed 20th-century jewellery, by the great makers and Maisons, but we will also offer earlier jewels, exquisite creations from the 18th and 19th centuries. Our experts keep wearability foremost in mind, selecting jewels from yesterday that suit today's fashions, tastes, lifestyles. Ravishing Rarities. Created then, curated now.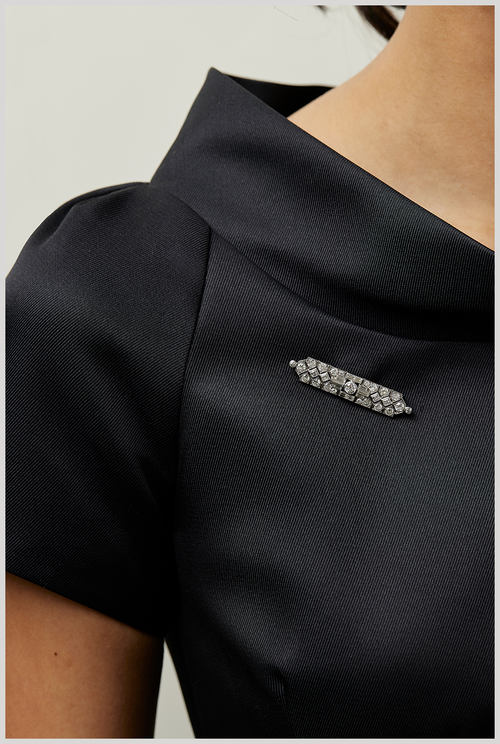 We source Rarities from the world's specialist merchants and dealers, most of whom are inaccessible to the public, all impassioned and knowledgeable experts, positioned in the inner sanctum of the exclusive and often impenetrable world of antique jewellery.
Omnēque press
The Vestiaire of vintage jewellery
A new online marketplace is meeting the booming demand for pre-owned treasures
READ THE ARTICLE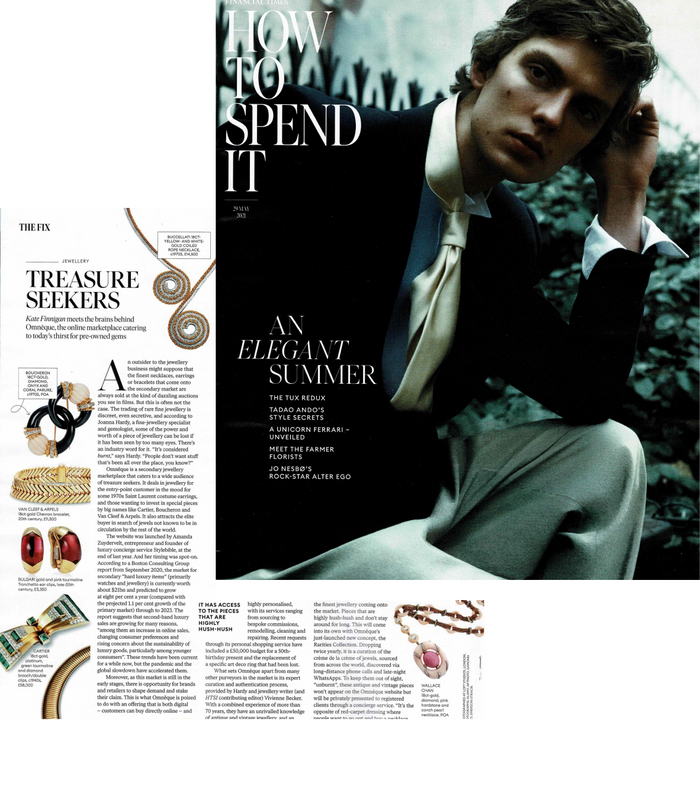 Register with Omnēque
If you have a piece of jewellery – whether it has a sentimental story, a personal history, or it's inspired lust or awe because of its rarity, get in touch with us and add your name to the list. Tell us what you want. And we will do whatever we can to make it yours.