The World's Best Vintage Jewellery: What's New?
Shop Now
Beazie is a jewellery specialist, known for sourcing the most sought after and rare vintage pieces from across the globe – with particular expertise in 1960s and 70s designs.
As a designer, her pieces have been worn by names from Rihanna and Emma Watson to Alexa Chung and Sarah Jessica Parker. Susan Bender, consulting editor at British Vogue, refers to Beazie as the first ever specialist jewellery stylist.
Beazie's knowledge, experience and personal inimitable style have led her to become permanently in demand for her advice and curation for photo shoots, event styling and one-on-one private jewellery consultations for a global clientele.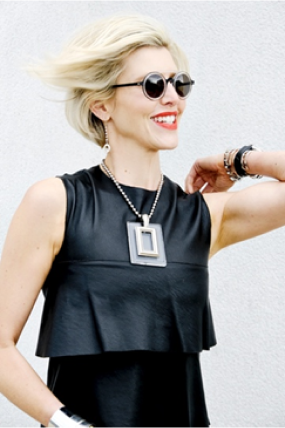 Beazie began designing in 2003, and by 2009 was becoming widely known for one-of-a-kind cocktail rings created with rare gems – up to 100 carats – and distinctive contemporary pieces, often mixing metals and using neon titanium plating and rainbow enamels before it became common practise. Living between London and Bangkok, she launched her first collections in Dover Street Market in 2010. Rihanna, Alexa Chung, Emma Watson, Sarah Jessica Parker and Elle Macpherson, amongst many others, own 'Beazie pieces' and her designs have been featured in publications such as WWD and The Financial Times's "How To Spend It", Harper's Bazaar, Tatler and Stylist magazine.
After fifteen years, Beazie observed that creativity in jewellery was shrinking at the same rate the amount of jewellery being produced worldwide was increasing. Shocked by the prominence of fast fashion jewellery, Beazie wanted to find an alternative, more sustainable way to continue working creatively with jewellery. It was at this point, in 2018, that she became the first (and only) 'jewellery stylist'.
Beazie teaches people how to wear jewellery confidently and to wear it in a way that combines personal style with basic aesthetic principles. She teaches her clients how to put pieces together effortlessly for maximum effect, mixing the right costume jewellery with fine jewellery, combining different metals and materials and finding a way to use this art form to elevate daily life. Beazie sources pieces from dealers from all over the world, with a particular expertise in 60s and 70s fine jewellery and costume jewellery from the 50s to the 90s. Beazie is the first stylist who specialises exclusively in jewellery; she sees her role in the industry as primarily educational, encouraging individuality and confidence as well as taking a stand against the mass consumerism that is both depleting and degrading the world.
As part of her mission to promote sustainability through jewellery, Beazie teamed up with Omneque to help them source the best pieces of vintage jewellery from around the world. Beazie uses her 20+ years of experience in the industry to locate and curate the best of the best vintage jewellery from all eras. She strongly believes that jewellery should be primarily about style, not expense, and she is passionate about curating pieces that cost under £250.
Many women express a strong sense of style in the clothes they wear but are unable to think expansively about jewellery. Beazie's work begins in a clients' home, looking at their wardrobes and existing jewellery. She teaches the art of how to put pieces together in innovative ways and offers suggestions for building a cohesive jewellery collection with distinctive pieces.Beazie believes jewellery does not just complement an individual's style but is an integral expression of it. Within a pre-arranged budget, Beazie sources a selection of unique pieces for her clients to choose from. Sometimes a full collection is sourced together, but usually Beazie works with her clients over time, gradually building from a few key pieces. Often a client's confidence increases as they gain more knowledge and experience, and their comfort zones stretch to incorporate more of the bold art pieces for which Beazie is best known.
Featured
Beazie's Favourites
My favourite pieces all have in common depth of character and impeccable craftsmanship - and it's essential they can all be worn simultaneously. I'd say my core signature style is to mix metals. Essentially, the key to making jewellery look great is to ensure all the pieces you wear have a cohesive and consistent style, no matter what that is.
BOOK AN APPOINTMENT
Elevate Your Style with Beazie's Expertise
To make an appointment with Beazie please complete the form and one of the team will be in touch to arrange an appointment.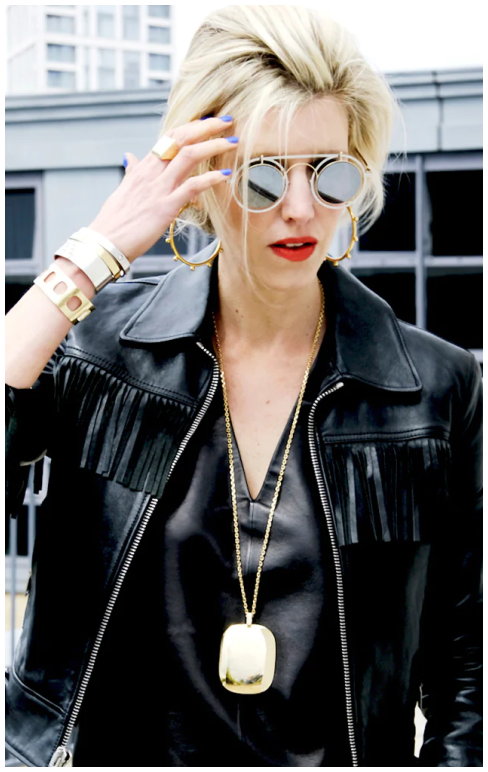 1970 Dinh Van Paris, 18ct Yellow Gold Rare Prototype of Long Sautoir Necklace