The World's Best Vintage Jewellery: What's New?
Shop Now
The Omnēque Drops
Every month our buyers reveal a newly curated drop from the best of the pre-owned jewellery market.
Revealed the first Thursday of the month at 11 am GMT, our drops are built around seasonal themes tied to the latest fashion and cultural trends.
Sign up to get early bird access.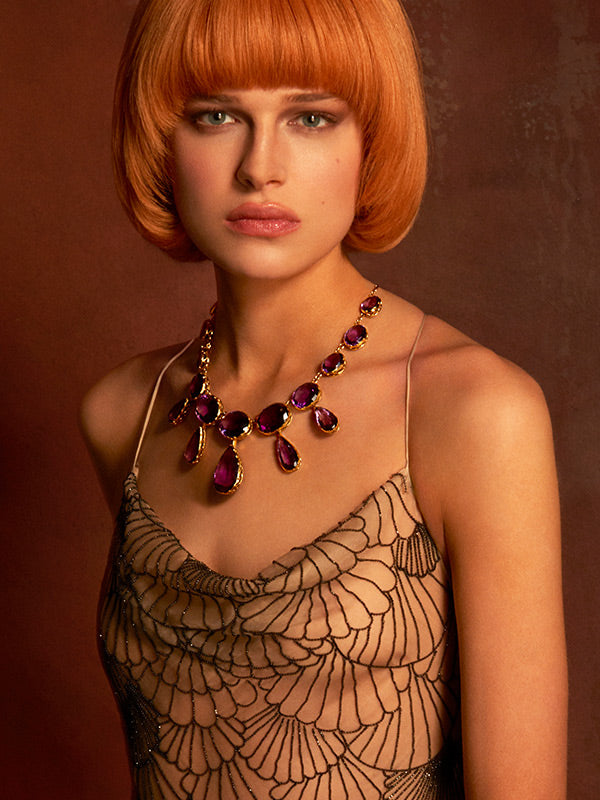 #6. Pops of Colour
Launched 11.3.2021 11:00 GMT
Colour is the emotional key to a jewel. It unlocks our responses, taps into our mood and lifts our spirits. It is the life and soul of a gemstone. With this drop, we welcome spring, green shoots and cherry blossom, and celebrate colours of jewels and gems, of light and life.

Colour is the biggest story in today's world of jewels: partly because colour taps into our emotions and is the language of creative expression for both designers and wearers of jewellery; partly because colour connects jewellery, fashion and lifestyle. And partly because the discovery of new varieties of coloured gems, and new deposits, particularly in Africa, has given designers an unprecedented palette of colour and light, generating an unquenchable lust for coloured gemstones. Colour can't be commoditised, however. Here at Omnēque, we bring you the expert eye of gemologist Joanna Hardy, and jewellery historian and trend-expert Vivienne Becker, to help you find your personal Pop of Colour.
GET READY!
The next Omnēque drop is coming
00

DAYS

00

HOURS

00

MINUTES

00

SECONDS